Create, edit, and share PDF files faster
with the pdfFiller mobile app:
Upload PDF files from your Android or iPhone, cloud storage service, email, or via URL
Organize and categorize your docs by placing them in folders
Draw your signature with your finger or stylus
Choose from over 50 million forms in the pdfFiller library
Share PDF documents via email, SMS, or popular messengers
Save all your documents to a secure cloud storage service
How to edit PDF on Android or iPhone
Upload a PDF document
Upload PDF files from your device or cloud storage, send them by email, or enter a document URL.
Edit a PDF document
Type, erase, highlight, and blackout text. Draw lines, arrows, and shapes.
Add images
Upload images from your gallery or capture them with your camera. Store them for later use.
Sign PDFs
Create legally-binding electronic signatures. Send out PDFs for signing to others.
Share PDF documents
Share PDFs by link, email, SMS, or via popular messengers. Instantly fax documents to any number in the U.S.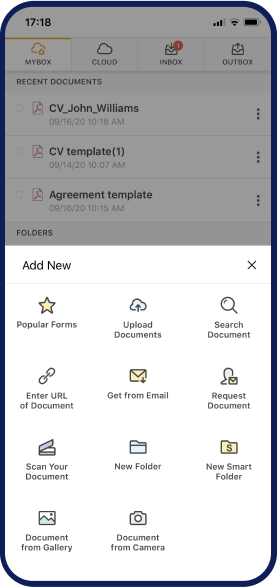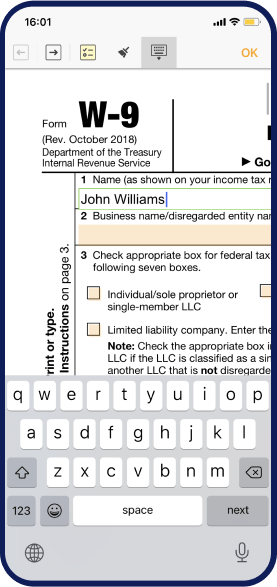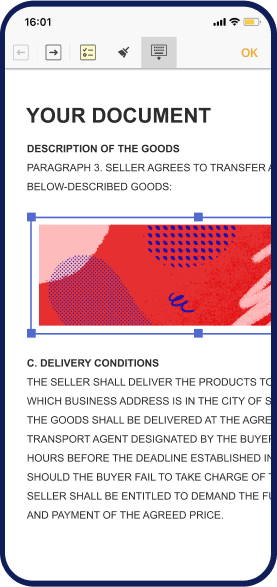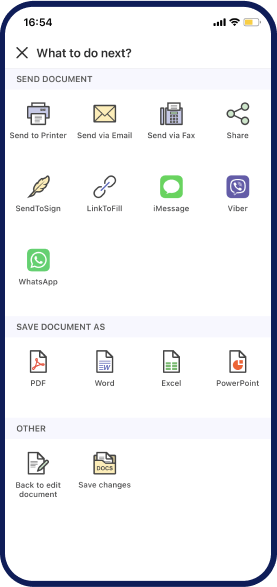 Streamline your document workflow
from anywhere
Use the pdfFiller mobile app to create and sign different documents on your mobile device
Easily edit documents by adding and customizing text, dates, and graphics.
Save time on routine data entry tasks by generating templates from PDF documents.
Speed up your business workflow by instantly sharing PDFs with recipients.
Organize PDFs in folders and sort documents by adding tags to quickly locate them.
Quickly navigate through documents by scrolling and picking page thumbnails.
Respond faster by setting notifications and reminders for e-signature status updates.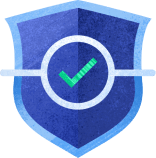 Keep your documents secure and compliant
Protect access to your documents with fingerprint and face ID
Make sure only authorized recipients have access to your documents using additional signer authentication
Keep track of all changes in documents with a complete Audit Trail
Create legally-binding e-signatures with pdfFiller
Keep medical documentation in compliance with HIPAA regulations
Editing PDF files on iPhone or Android from anywhere with the pdfFiller mobile app
pdfFiller makes it possible to perform all your most complicated tasks from anywhere. All you need is your smartphone and an internet connection. Customize your documents, create and edit PDF forms, share them with recipients, and send them for signing. pdfFiller combines the most useful document management tools that meet industry-specific compliances for all of its 2 million users.
More than 120,000 businesses choose pdfFiller to manage their paperless workflows. One of our competitive advantages lies in our compatibility with different industries. We provide a comprehensive document solution for a significant number of customers for the medical, insurance, and real estate sectors. We're now happy to provide unlimited access to all document operations while on-the-go.
We know how important it is to mindfully plan ahead for your routine and to be prepared for every step along the way. Even simple procedures may impact the future results of your work. Digitization is key for building a successful business in today's modern world.
pdfFiller offers more than 25 million fillable forms, accessible every day. We optimize the process of searching by dividing all templates into 20 categories. You can store all your relevant documents in one place by creating your personal account. Upload a PDF file from your iPhone, iPad, or Android device, and receive it via email or a URL link. Create an editable PDF for free. You have the ability to place files in folders, so it is faster and easier to find what you need at any time. Remember that your PDFs are saved in the cloud. Your information cannot be accessed by a third party as it is protected by high-level encryption and two-factor authentication.
The pdfFiller Mobile App for editing PDF files is available for Android as well as iOS. This makes it equally convenient for creating and signing different documents with almost any smartphone, tablet, iPhone, or iPad. See a list of key features below:
Type anywhere on your device's screen to add text or use the touchscreen to draw with your hand.
Fill out PDFs, add checkmarks, checkboxes, date fields, photos, text fields, arrows, lines, circles, sticky notes, etc..
Erase with the PDF eraser online. Highlight or blackout text.
Easily adjust the size and alignment of each object you add.
Drag objects and fields and place them anywhere on a page.
Add the date to a PDF document in a single click.
Emphasize important information via text boxes inside PDF documents.
Protect your documents with a separate password-protected folder.
Create legally binding e-signatures faster than ever before. Sign documents on-the-go by drawing your signature on your mobile device.
Make any document or form actionable with smart digital fields using the drag and drop wizard.
The pdfFiller editor is easy to use. We offer powerful tools as well as a straightforward user-friendly interface. Even if you're a beginner, you can intuitively solve any problem. Below are 5 steps for editing PDF files on Android and iOS for new users:
Browse for a document on your device, cloud storage (i.e. Dropbox, Google Drive, Box or OneDrive) or import it from the web via a URL.
Select the operation you wish to perform.
Find all necessary online PDF editing tools in the upper menu.
Click Done to save changes and return to the MyBox folder or send your document out for signing.
Email or print documents.
Each file you upload is automatically saved to your account's MyBox folder.
The pdfFiller support team is standing by via email to offer additional assistance for any specific issues. Our specialists are always ready to answer your questions and assist you with managing your docs.